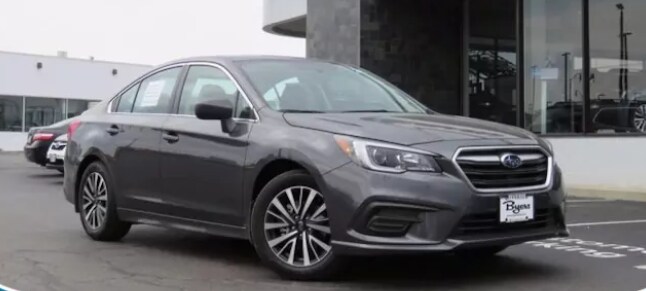 2018 Subaru Legacy
The Subaru Legacy is aptly named for 2018, as the only changes that have been made are extremely subtle. This popular sedan keeps all the features that have made drivers love it in the past, while adding a couple of luxurious refinements. Most notably, those driving the 2018 Subaru can enjoy a more refined ride and improved levels of technology in the interior.
It remains the only sedan in its class that comes with all-wheel drive as standard, giving it superior handling to its immediate rivals. This could be enough to make those in the market for a mid-size sedan stop and take notice at this vehicle.
The models remain the same as in 2017. Buyers can choose from three trims. A 2.5-liter four-cylinder engine comes as standard. However, you can upgrade to a 256-horsepower 3.6-liter six-cylinder engine. As far as fuel economy goes, you can expect to make 25 mpg in the city and 34 mpg on the highway with the standard engine. It'll drop to 20 mpg in the city and 28 mpg on the highway with the 3.6-liter engine.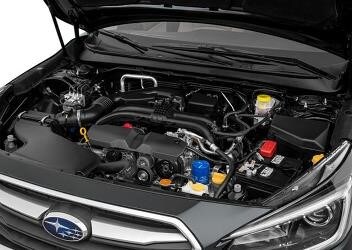 Fresh Appearance
The face of the Legacy has been refined for a classier sportier appearance, plus there's a new rear bumper with integrated tailpipes. The grille is wider and there's a refined fascia for lower air intakes. There are new wheel designs and two new colors to choose from.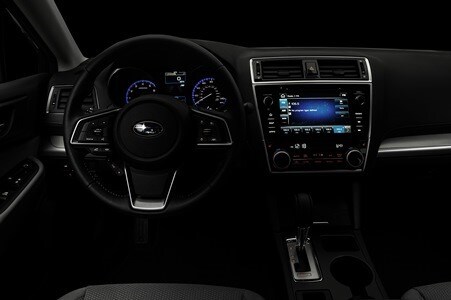 Technology
The cabin tech has seen a significant improvement. The infotainment system has a 6.5-inch touchscreen and Bluetooth connectivity
A USB port, iPhone audio control, and an auxiliary jack continue to be offered as standard, while smartphone integration and TomTom navigation have been added to higher trims. There is an option to add heated power front seats with that remember how you like to sit. You can upgrade to 18-inch alloy wheels as well. A new-and-improved voice recognition system arrives thanks to two powerful microphones by the front seat. 
The Legacy's key selling point is that it's a low-cost sedan which handles like a dream. These extra touches make it more of a must-buy than ever.
Visit your local Subaru dealer for a test drive today.