Subaru Accessories Parts:
Everything You Need to Know
Everything You Need for Genuine Subaru Accessories
If you drive a Subaru, there are tons of accessories available to make your ride uniquely yours. It can be difficult to surf through everything out there and to find the best accessories for you. That's why we're here to help at Byers Airport Subaru with this informative guide. We offer an expansive selection of Subaru-approved accessories so you can make an informed decision for what to upgrade or improve on your Subaru ride.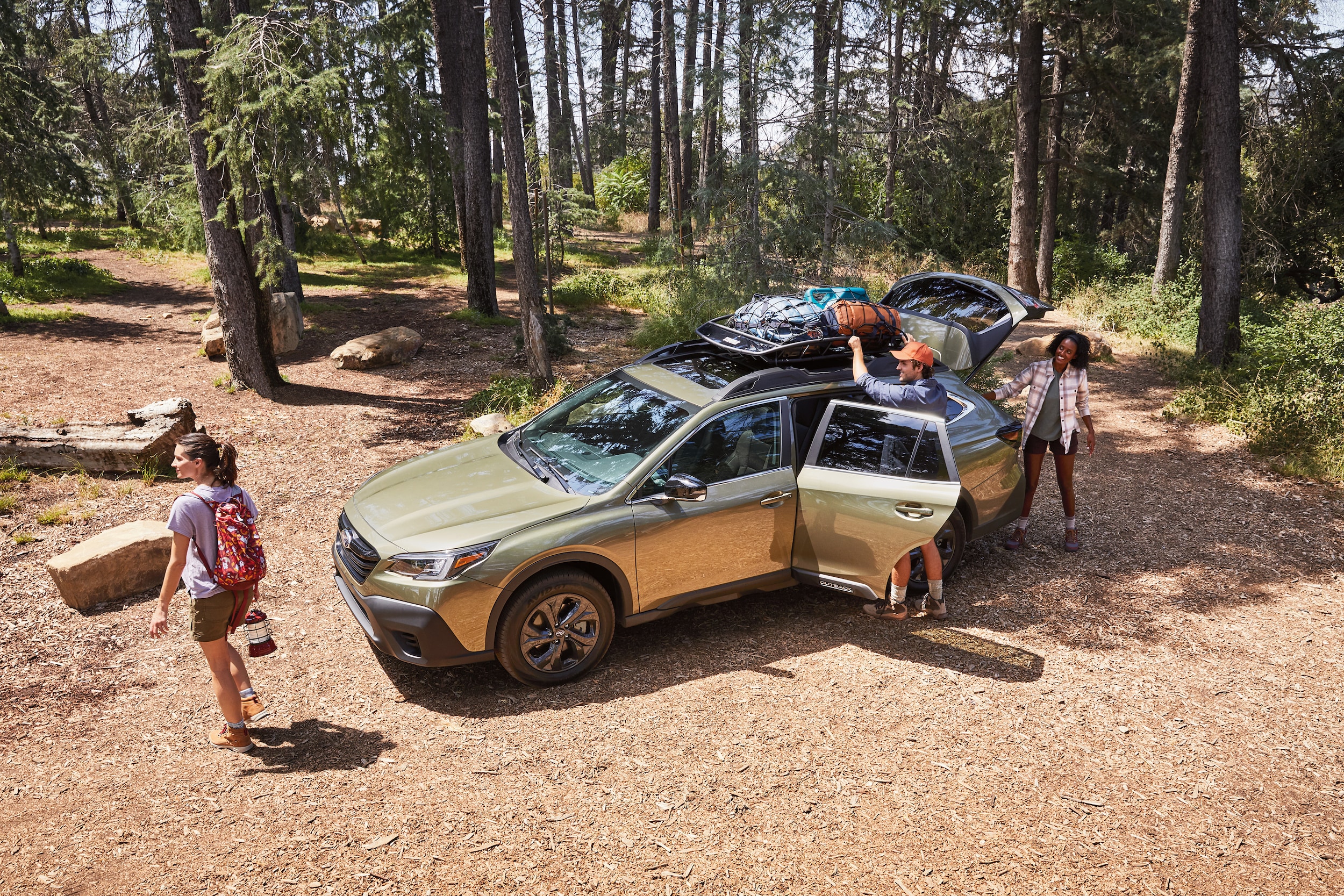 Exterior Accessories
There are a ton of options available for accessories to dress up the exterior of your Subaru: side skirts, body kits, and spoilers are popular additions to a vehicle. If you're an offroading enthusiast, Subaru has many accessories available to pair with your all-wheel drive capabilities, including off-road lights, ski plates, recovery gear and LED lights. If you've chosen a durable model some have optional roof rails for handy extra storage as well. No matter where your travels take you, Subaru can handle the road ahead.
Accessorize the roof of your vehicle to hold extra cargo with handy roof racks, or get a more unique look and additional capabilities with cargo baskets and boxes. A set of roof racks does increase the amount of gear you can take on your travels, but cargo baskets and/or boxes are able to hold belongings in an organized and secure manner without the added worry of tying your cargo down yourself. Even your lighting package can be accessorized to fit all your needs with LED options for your taillights and headlights as well as accessory lighting for your undercarriage and inside the cab.
Interior Accessories
There's a never ending list of accessories available out there to upgrade or improve the interior of your ride, from typical floor mats and sunshades to more customer accessories. Subaru-approved mats and sunshades are available here at our parts department, and you have the option to look into remanufactured accessories for a variety of Subaru vehicles including the Legacy, Ascent, WRX, Outback, Crosstrek, Forester, Impreza and more. From protecting the longevity of your investment to making your ride even more comfortable, there's a Subaru aftermarket accessory out there for you. And when you choose Subaru, you have the option to utilize Subaru-approved all-weather floor mats for the front and rear seats in your car. Made from water-resistant fabric with a rubber backing to keep them in place, these floor mats are among our most popular interior accessories in the parts department.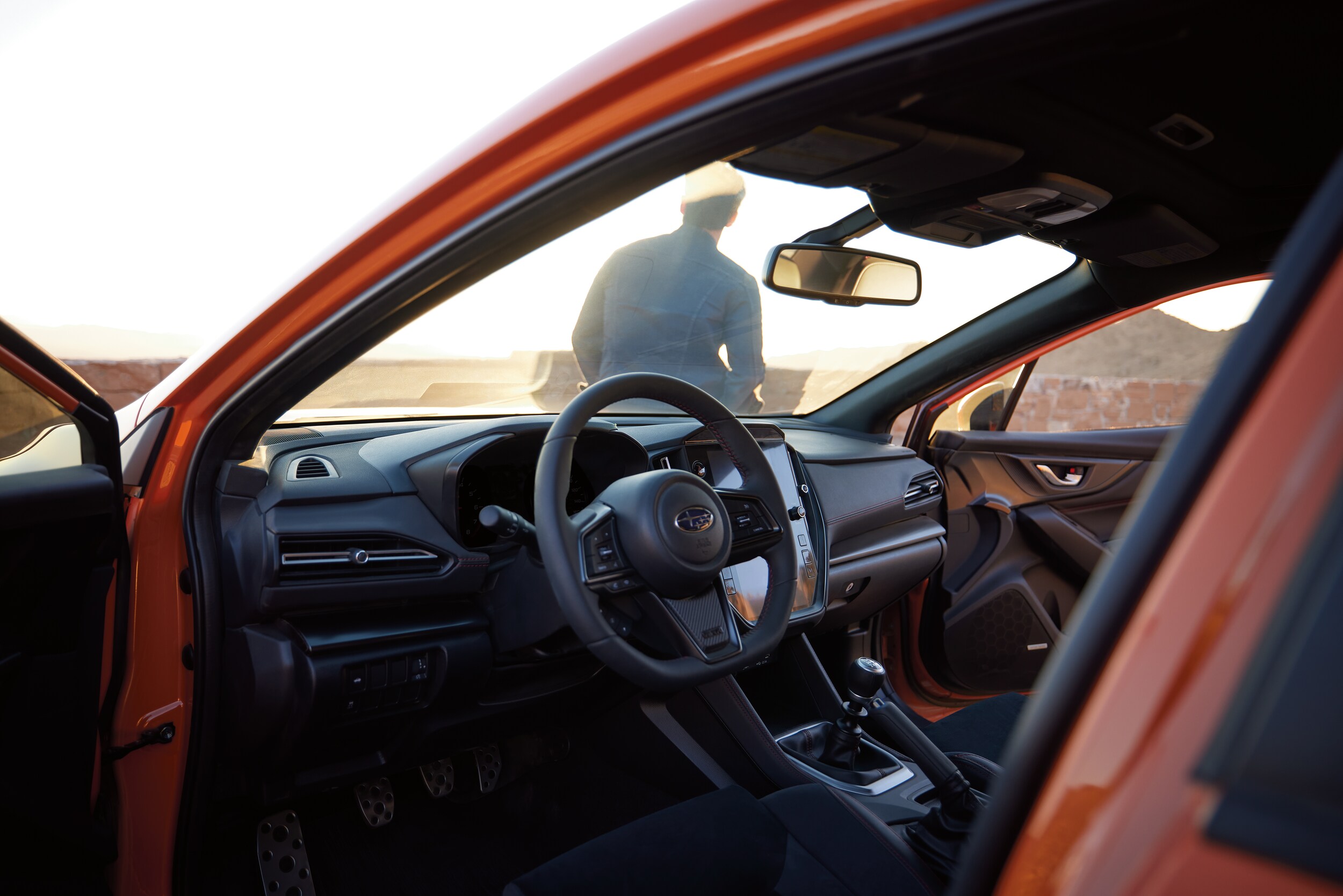 Convenience Accessories
Comfort and convenience are ever-important factors into the overall feel of your ride. Convenience accessories include a cargo net, seat covers, a steering wheel cover and even storage bins. Keep everything from sliding around in the trunk or across the seats of your ride with handy Subaru-approved storage bins, or take advantage of a cargo net to help keep gear and groceries in their place.
Wheel and Tire Accessories
Your wheels and tires won't be left out when it comes to accessories! Popular options include wheel locks, tire covers, and snow chains to take on the ever-changing weather in Ohio. Your accessories can serve a purpose beyond comfort, but wheel and tire accessories can keep your tires functioning properly out on the roadway. With genuine Subaru brake caliper covers, you get a more aggressive look to protect the all important brake calipers inside your ride from the elements. Utilizing Subaru rotors can be another great upgrade to your vehicle, and they help to improve your overall braking performance while keeping your ride looking great. Interested in more performance-enhancing accessories? Check out the Subaru Alloys and improve the look of your vehicle at the same time.
Car Care Accessories
Car care is key to helping your Subaru brave the elements and keep going strong for years down the line. Car care accessories from Subaru can include polishes and waxes, car detailing products and even air fresheners. Subaru car care accessories are for anyone who drives and rides in a Subaru, not just for the car owners themselves.
Shop Great Deals on Subaru Aftermarket Accessories at Byers Airport Subaru
Make your ride uniquely yours with Subaru accessories and parts to customize your vehicle of choice to your lifestyle. Add personality or enhance your vehicle's performance with the accessory or part of your choice. Doing research ahead of time will let you know what kinds of parts and accessories are out there, and you can look between brand-new or remanufactured and aftermarket choices. Or check out our parts and accessories department at Byers Airport Subaru where our specialists can help you discover all the customizable and available options out there. Let's make your Subaru a one-of-a-kind ride!
Contact Us