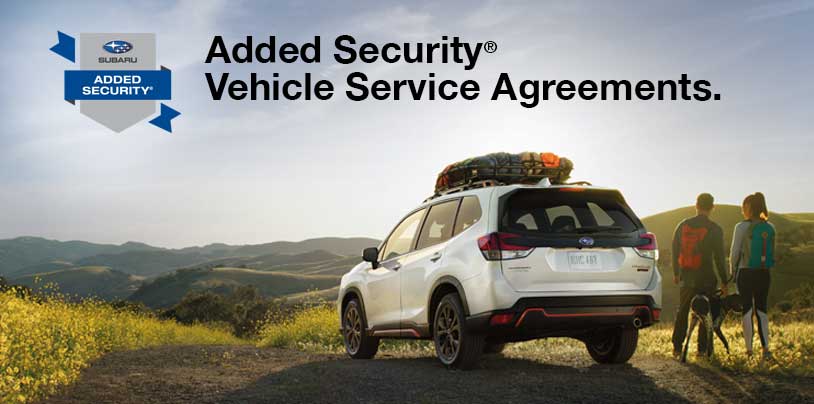 When you think of your new ride, you want to believe that the standard warranty is enough in case of sudden disasters or emergency repairs. In some cases, the general warranty is enough, but for others, you may want or need to look at additional security options beyond the standard expectations, and Subaru has a great offer for you. Not only are Subaru vehicles well-known for being durable and reliable, but they are some of the longest lasting on the road. Subaru is the Most Trusted Brand for 8 years running and the Best Performance Brand for 6 years running according to Kelley Blue Book. On top of that there's over 96% of Subaru vehicles still on the road today that were produced in the last 12 years. That's a whole lot of reliability!
Due to the exceptionally long lifespan of a Subaru vehicle and the quality of the parts within, it takes longer than a generic part or accessory for things to wear out. Over time, it will pay to have a warranty in place that covers maintenance and parts for an extended period of time. That's why Subaru introduced the Added Security® plan. While the general warranty plan will cover certain aspects for a shorter period of time, you'll want to keep your Subaru covered for the duration of time it is in your possession. With Added Security® you'll get numerous benefits that are typically excluded from after-market plans, including various forms of wear and tear like low engine compression. If the issue is more severe, Added Security® covers consequential damage like parts being prematurely worn down before the intended life expectancy or damages caused by failure of another component. CVJs and struts are also covered, so you have extra assurance that your Subaru is covered for a longer time and under many more circumstances.
Added Security® plans are only available exclusively for Subaru vehicles, and they are the only coverage backed by Subaru. If having the extra coverage for many of life's unexpected issues is a plus to you, stop in to the Byers Airport Subaru dealership and speak with one of the talented technicians in our service department who can give you the complete breakdown of all our coverage programs. Whether you prefer to stop in or speak to someone online or over the phone, there's a member of our team ready and versed to speak with you about all things Subaru.
Gold Plus Plan
Includes Classic Plan coverage plus air conditioning, electrical, steering, front suspension, brakes and more.
Transferable Coverage
Increase your Subaru vehicle's resale value with plans up to 8 years, 120,000 miles and 10 years, 100,000 miles.
Genuine Subaru Parts
Repairs are made with genuine Subaru parts by factory trained Subaru technicians. With Added Security, we do not require the use of non-Subaru parts or "used" parts, no matter how many miles are on your Subaru vehicle.
No Deductible
Plans are available with $0 or $100 deductible options available.
Learn More About Added Security
Hours
Monday

9:00AM-6:00PM

Tuesday

9:00AM-6:00PM

Wednesday

9:00AM-6:00PM

Thursday

9:00AM-6:00PM

Friday

9:00AM-6:00PM

Saturday

9:00AM-5:00PM

Sunday

Closed