The 2022 Subaru Love Promise Customer and Community Commitment Award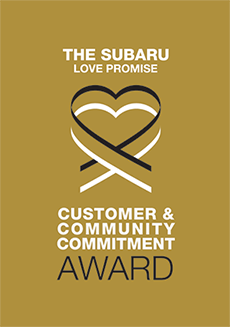 We've been nationally recognized for our dedication to our customers, our community, and the Subaru Love Promise.
We're honored to receive the 2022 Subaru Love Promise Customer and Community Commitment Award. This award nationally recognizes elite Subaru retailers who provide an exceptional customer experience at every interaction with Subaru. These retailers have also demonstrated an outstanding commitment to supporting passions and causes in their local communities in important areas such as the environment, community, health, education, and pets.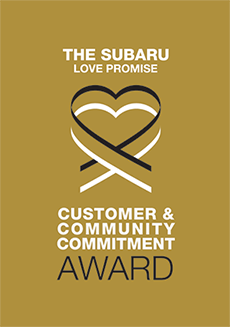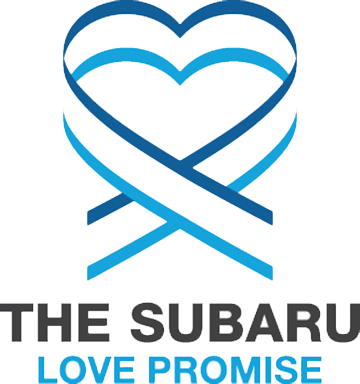 What is the Subaru Love Promise?
Subaru and our retailers believe in making the world a better place and the Subaru Love Promise is our vision of respecting all people. This is our commitment to show love and respect to our customers and to work to make a positive impact in the world.
How is Byers Airport Subaru dedicated locally to the Love Promise?
Our Love Promise can be seen in various partnerships with local charities and non-profits. We're grateful for the opportunity, not only to be a part of our community, but to serve it as well.
The Columbus Dog Connection
Buckeye Ranch, 3rd & Goal Foundation
Love Promise Stories from Byers Airport Subaru
Subaru and Byers Airport Subaru believe in making a positive impact on the communities in which we live and work. We uphold that belief through our Love Promise Community Commitment. Every month, we select inspiring stories from customers and partners from around our area who strive to support our collective commitment and feature them here
Byers Airport Subaru Loves Pets - Katrina J
On October 15th, 2022 Byers Airport Subaru hosted an adoption and microchipping event to support the foster program for local rescue Columbus Dog Connection. While only four of our eight adoptable dogs were able to be present, we were able to get all four adopted! Betty is our senior girl who met with a previous adopter at the event. Betty had multiple mammary masses removed and a dental cleaning with multiple dental extractions done prior to her adoption. She was an owner surrender and the previous owner had never taken her to the vet before. Brice is a young pup that we saved from starvation in September. He was living on the railroad tracks and wouldn't let anyone close enough to him to take him home. The two women who emailed Columbus Dog Connection asking for help both came to Byers Subaru Airport for our Subaru Loves Pets event to meet him. He also had his new family come for a first meeting at the event and it was love at first sight! While Rhett and Marshall's new adoptive families did not come to the event, the pictures from the event helped them get noticed. We appreciate all the love and support we receive from the Byers Airport Subaru family!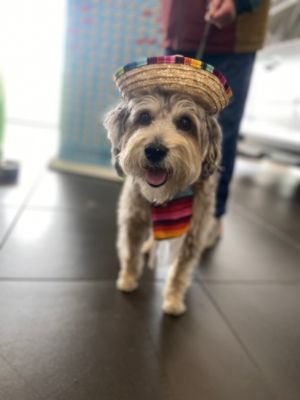 ---
Beechwood Elementary Partnership - Debbie L
I am the Secretary at Beechwood Elementary School in Whitehall, Ohio. I am writing to let you know how much we appreciate and value the partnership that our school has had with Byers Airport Subaru for the past few years. With the Subaru Loves Learning program, they have provided our teachers with STEM books and classroom supplies. As part of Subaru Loves Learning in conjunction with the Adopt-a-Classroom initiative, they have awarded our teachers money for classroom resources. They have also been a source of encouragement to our staff with little things like a school bus full of thank you notes for teachers and an unexpected Friday Surprise of snacks and treats! Our students and staff have also been involved in the Subaru Loves the Earth Recycling Project since last Spring. We returned four filled boxes before the end of the last school year. This year we have continued the project and we recently gave eight filled boxes to Byers to send off to TerraCycle in New Jersey. Our students are very excited that we will be receiving a picnic table in the spring and even more excited that they had a part in the whole process! We absolutely love working with Lindsey Tinsley and the Byers Airport Subaru team. We look forward to our continuing partnership.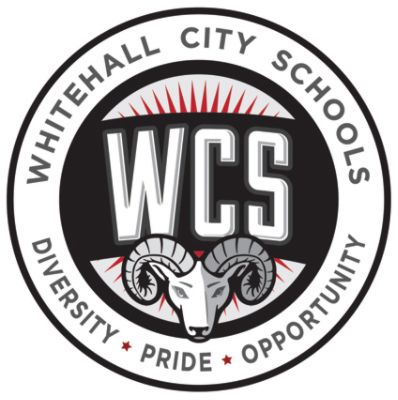 ---
Bringing Warmth to Patients at The James - Emily K
The Leukemia and Lymphoma Society is so grateful for Byers Airport Subaru to partner with us again this year to deliver blankets and art kits to The James. Our goal is to one day live in a world without blood cancers. While we continue to make strides toward achieving this goal, our mission is to ensure that patients and their families are comfortable and have the resources they need to help them along their cancer journey. In June, we were able to visit The James where we met with a huge group of nurses and doctors from the oncology unit as we delivered the blankets and art kits to them. They were so grateful for the donation that would go to the many patients that they treat there every day. Thank you so much to Michelle and her team at The James for being there to accept this donation. Whether it is a blood cancer diagnosis they are facing or another diagnosis, we want patients and their families to feel some sense of care and comfort during their stay at the hospital. Byers Airport Subaru is helping us to do just that with their generous donation of blankets and art kits. By supplying this donation, they are providing warmth and comfort to patients through a very difficult time in their life. We are so grateful to have worked with a team like this who is passionate about helping others and can help The Leukemia and Lymphoma Society achieve their mission. Thank you so much to Lindsey, Andrew, Austin and the rest of the Byers Airport Subaru Team for your donation and for your care to the patients at The James.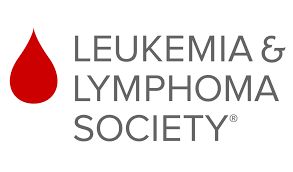 ---
Our Community Is Better With Byers Airport Subaru - Zach W
The City of Whitehall is very proud of our long-standing partnership with Byers Airport Subaru. Their continued efforts to give back to the community is unparalleled. From adoption events to new park equipment, Whitehall is a better community with Byers Airport Subaru in it
---
TerraCycle donation to the City of Whitehall - Lindsey T
On November 4th, Byers Airport Subaru donated a picnic table to the Whitehall Park to be enjoyed by the large dog community that frequents the park everyday. The picnic table was designed and created by TerraCylce out of the dog food bags that were collected over the past year.
---
Franklin County Sheriff's Therapy Dog Program - Lindsey T
On Friday, November 5th Byers Airport Subaru had the privilege of participating in the Therapy dog program graduation. Pups and handlers from all over the United States and Canada traveled to Columbus, Ohio to be trained by our local Sheriff's Department for the week. Byers Airport Subaru team members provided a catered lunch and got to learn more about how important therapy dogs are for our schools, court houses and police departments. This program provides a much need asset to our community and we look forward to engaging in larger ways in the future.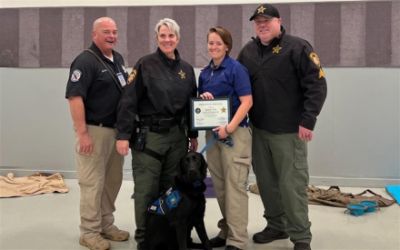 ---
Bringing the Community & Law Enforcement Together - Nicole B
Thanks to donations and volunteer work from Byers Airport Subaru, Starfish Assignment was able to host a series of five block parties in partnership with Columbus Division of Police in five underserved areas of Columbus. We were able to come together with games, food, sports, dancing, and a very popular dunk tank. None of this would have been possible without Byers Airport Subaru, as they were with us every step of the way, from project inception through cleanup, and we're so grateful to them for the smiles they put on the faces of neighbors and officers alike. Event while they we were still at the event, people were asking us to come back next year. What a great time! Thank you, Byers Airport Subaru!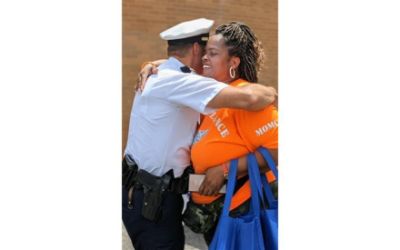 ---
Byers Airport Subaru and The Starfish Assignment - Lindsey T
This past month our Byers Airport Subaru team had a great time collecting bicycles for the Columbus chapter of Starfish Assignment. This amazing organization works with local police departments to help identify areas of need in the communities they live and serve in. Specializing in micro-actions, small efforts lead to big results. This is exactly what happened when we helped collect bikes and provide technicians for their bike drive. Over 400 bikes, and helmets were donated to the Bikes and Badges event and fun was had by children and adults alike.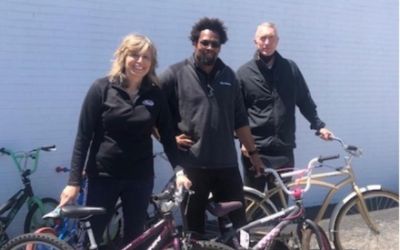 ---
Byers Airport Subaru Presents Share The Love Funds - Kellie D
In June, Lindsey Tinsley from Byers Airport Subaru presented the Columbus Dog Connection the funds that they had raised from the 2019 Subaru Share The Love Event. Byers Airport Subaru was able to raise not only awareness but nearly $20,000 for this animal rescue and vaccine clinic. These funds will be used to rescue more animals, hold free or low cost spayed neuter clinic and vaccinate animals near Byers Airport Subaru.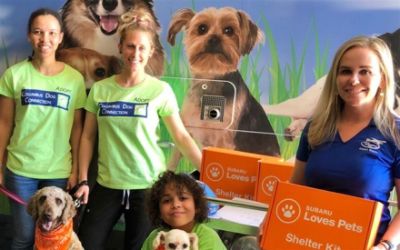 ---
Byers Airport Subaru Loves Pets - Kellie D
On October 24th, 2020 Byers Airport Subaru held a pet adoption event for The Columbus Dog Connection as part of the Subaru Loves Pets months. The Make A Dogs Day Event raised money and awareness for the local pet charity. The Columbus Dog Connection brought cats and dogs that are looking for their forever home.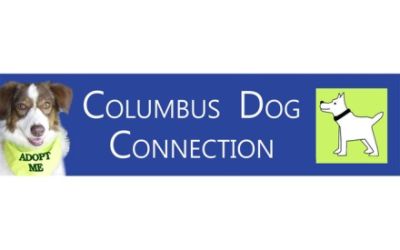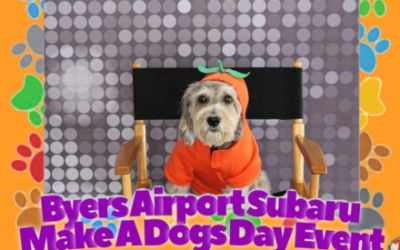 ---